Decoding Legitimacy: A Step-by-Step Process to Find a Legit Assignment Help Service
May 18, 2023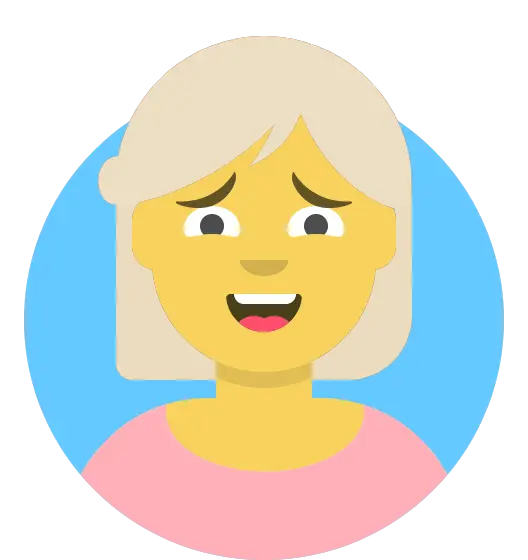 Alison Perez
United Kingdom
Assignment Help
Alison pursued her higher education at the prestigious Oxford University. With her extensive academic training and expertise, Alison specializes in providing top-notch assignment assistance across various subjects.
Students often turn to online assignment help services for assistance in order to better manage the amount of work they have to do in today's fast-paced educational environment. However, because there is such a wide variety of options to choose from, it can be difficult to determine which services are legitimate and trustworthy. In this article, we will discuss a few of the most important factors that can assist you in determining whether or not a
particular Edu assignment help service is authentic or not
. By adhering to these recommendations, you will be able to arrive at well-informed decisions and ensure a productive and reliable working relationship.
Research the Website and Company Background:
When assessing the legitimacy of an assignment help service, it is important to start by researching the website and the company behind it. Investigate important aspects of the company, such as its history, mission statement, and the people who make up the team. The legitimacy of a service can be verified by the availability of detailed information regarding its history and credentials. Take note of any certifications, awards, or accreditations that have been bestowed upon the service because they contribute to its overall credibility. Conducting research into the history of the company can assist you in evaluating their level of experience, level of expertise, and reputation within the sector.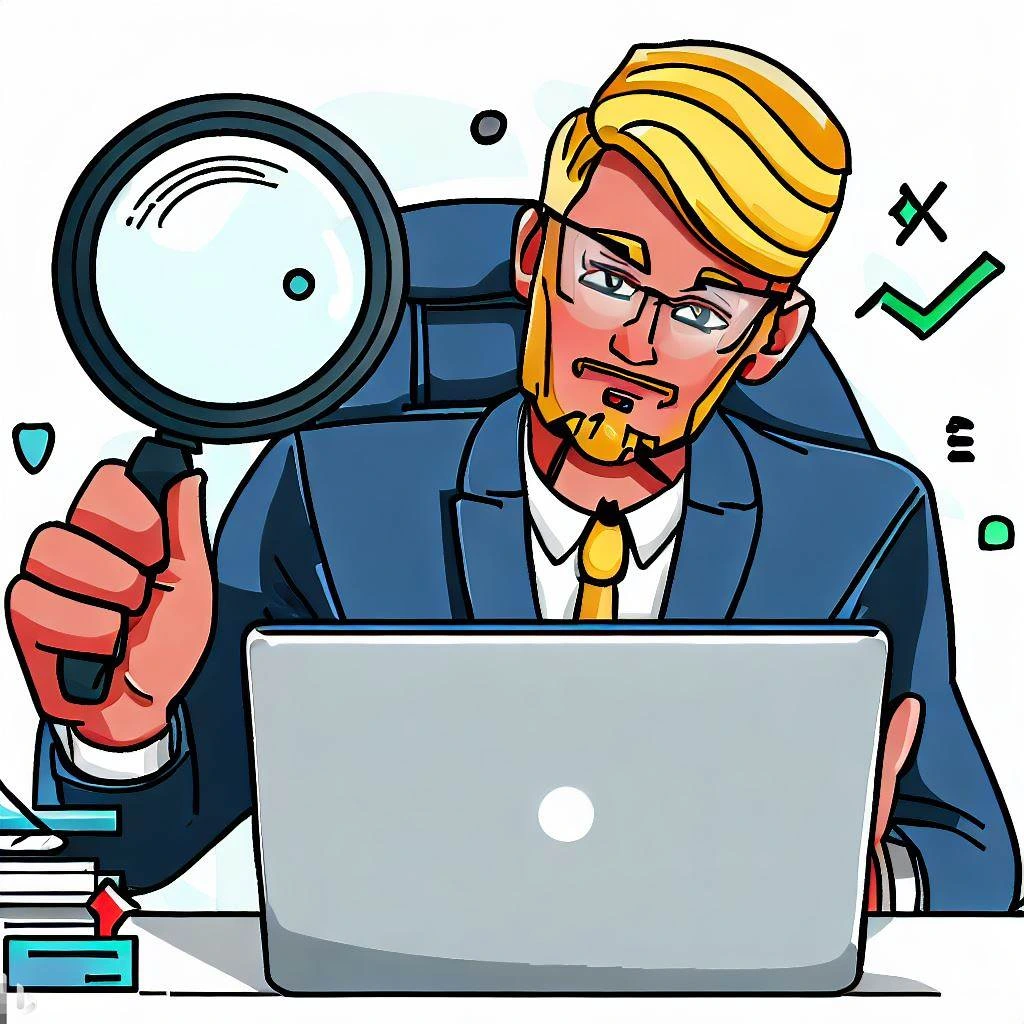 In addition to this, pay attention to the design as well as the functionality of the website. Legitimate businesses put money into developing websites that look professional and are easy to navigate. They will have straightforward navigation, content that is neatly organized, and a polished overall appearance. Websites that are poorly designed or appear unprofessional may be an indication of a lack of commitment or even of a possible scam.
Check for Authentic Reviews and Testimonials:
Reading reviews and testimonials written by former clients is one of the most effective ways to determine whether or not a company that offers assistance with educational assignments is legitimate. Both
Trustpilot
and Sitejabber are well-known online communities that enable users to discuss and rate their experiences with a variety of products and services, including those that provide assistance with educational assignments.
It is essential to search for genuine and objective feedback from customers who have already been verified whenever one is conducting a review analysis. It is important to read both positive and negative reviews in order to gain an understanding of any potential drawbacks. Positive reviews may be an indication of good service, but it is essential to read negative reviews as well.
Evaluate the Range of Services Offered:
A reliable service that provides assistance with assignments will typically provide a wide variety of academic assistance services to meet the various requirements that students may have. Essay writing, help with research papers, proofreading and editing, and assistance with a variety of other subject-specific assignments could be among the services provided. The fact that such a wide range of services is provided suggests that the service is staffed by highly trained professionals who are knowledgeable in a variety of fields.
When conducting an analysis of the services that are available, it is important to take into account the experience and credentials of the writers who are affiliated with the service. Reputable services that help students with their assignments frequently include information on the academic backgrounds and credentials of their writers. Having access to this information helps to ensure that the completion of your assignments is overseen by specialists in the relevant subject areas.
Assess the Privacy and Security Measures:
When working with an online assignment help service, ensuring that your transactions and personal information are kept private and secure is of the utmost importance. Services that are legitimate will have transparent policies regarding the protection of user data, confidentiality, and the safety of financial transactions. Keep an eye out for features like secure socket layer (SSL) encryption, payment gateways that are trusted, and confidentiality agreements.
You should read the service's privacy policy to get a better idea of how the company will treat and safeguard your personal information. Check for guarantees that your information will not be given to third parties without first obtaining your permission. Checking the safety of the different payment methods is another important step. Legitimate services will have established relationships with reputable payment gateways to ensure the safety of their customer's financial information and transactions.
Verify Customer Support and Communication Channels:
Effective and responsive customer support is vital when dealing with an assignment help service. Legitimate services will provide a number of different communication channels, making it easier and more convenient for customers to stay in touch. Investigate the availability of live chat, email, and phone support, among other options.
If you have any questions or concerns, please get in touch with the team that handles customer support. Your questions should be answered quickly and helpfully if a service is serious about ensuring its clients are happy with its work.
In addition, make sure that the service that helps with assignments has a policy that is open and honest regarding revisions and refunds. Legitimate services are aware that it is possible that revisions will be required in order to satisfy your requirements or address any concerns you may have. They should be able to provide an acceptable number of revisions within the allotted amount of time at no additional charge. A trustworthy service will also have a reasonable refund policy in place in the event that you are not happy with the work that was delivered or if they are unable to meet the deadlines that were previously agreed upon.
Consider Pricing and Payment Options:
While affordability is an important factor for students, extremely low prices should be approached with caution. Keep in mind that producing work of a high quality requires an investment of time, effort, and expertise, which may result in an increased cost. Examine the prices that a variety of assignment help services offer in order to acquire an awareness of the norms that are prevalent in the market. Legitimate services will offer competitive pricing that takes into account criteria such as the length of the project, the number of words required, and the deadline.
Make certain that the service provides trustworthy and risk-free means of transaction when it comes to the available payment options. You should look for payment gateways that you can rely on and make sure the website you're using has SSL encryption to keep your financial information safe while the transaction is being processed. The safety and privacy of their customers' financial information is of the utmost importance to services that have earned their legitimacy.
Conclusion:
When searching for a legitimate Edu assignment help service, investing time in researching and evaluating your options is essential. You'll be able to make an educated choice if you take into account aspects like the company's level of openness and transparency, as well as the work's quality and level of support for customers.
Doing background research on the website and the company can provide you with valuable insights into the credibility and reputation of the service. Genuine reviews and testimonials from former customers provide a wealth of information regarding the dependability of the service as well as the quality of the work performed. By examining the breadth of services provided as well as the credentials of the writers, you can better ensure that your work will be completed by knowledgeable specialists in the relevant fields.
Your personal information and financial transactions can be protected from harm if you give privacy and security measures high priority. An organization's dedication to the fulfillment of its clients' needs can be determined by the responsiveness and transparency of its customer support and communication channels. Last but not least, competitive pricing and safe payment methods are essential components of a reliable partnership.
If you follow these guidelines, you will increase your chances of finding a legitimate Edu assignment help service that satisfies your academic needs, enhances your learning experience, and protects your academic integrity. This service will also meet your academic needs, promote your learning experience, and protect your academic reputation.